Sales : 9:00am - 9:00pm
Service & Parts : 6:00am - 9:00pm
Express Lube : 6:00am - 9:00pm
Showroom
Build and Price your dream Toyota now
2018 Tacoma
Price from $33,652.00 *
Finance $260 /Bi-weekly
72 Month Term
4.49% Interest Rate
Lease $212 /Bi-weekly
60 Month Term
5.49% Interest Rate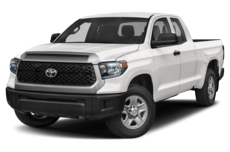 2018 Tundra
Price from $42,352.00 *
Finance $265 /Bi-weekly
84 Month Term
2.49% Interest Rate
Lease $239 /Bi-weekly
60 Month Term
1.99% Interest Rate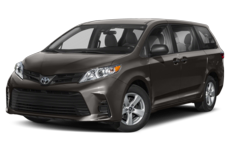 2018 Sienna
Price from $37,252.00 *
Finance $293 /Bi-weekly
72 Month Term
5.29% Interest Rate
Lease $249 /Bi-weekly
60 Month Term
5.59% Interest Rate
Pre-Owned Vehicles
Pre-Owned and Demo vehicles that meet the highest standards
The same high-quality sales and service you have come to expect from the Tony Graham Automotive Group is what Tony Graham Kanata Toyota delivers.
Our promise to be "the best dealership you have ever done business with" is a commitment we take seriously and it shows. Tony Graham Kanata Toyota enjoys the highest rate of repeat and referrals for new and used car sales in the West-Ottawa region.
About Us
Contact Us

Sales

Service

Parts

Text Us
Contact Us

Sales

Service

Parts
Hours of Operation
Sales
Service & Parts
Express Lube
Sales
Sales
Monday - Thursday

9:00am - 9:00pm

Friday

9:00am - 6:00pm

Saturday

9:00am - 5:00pm

Sunday

Closed
Service & Parts
Service & Parts
Monday - Thursday

6:00am - 9:00pm

Friday

6:00am - 6:00pm

Saturday

8:00am - 4:00pm

Sunday

Closed
Express Lube
Express Lube
Monday - Thursday

6:00am - 9:00pm

Friday

6:00am - 6:00pm

Saturday

8:00am - 4:00pm

Sunday

Closed
45.2948128
-75.9336679
http://www.kanatatoyota.com/wp-content/themes/kanatatoyota/library/images/location-marker.png
Google+ Reviews
We are committed to making you a long-lasting client and friend
Excellent service. Fixed my flat same day. The price for the full size replacement SUV winter tire and cost of labour was reasonable at a little under $200 taxes included. I find Kanata Toyota prices (owned by Tony Graham) are more reasonable than Barrhaven Toyota (owned by Myers Auto Group). I find all Myers locations have the highest prices of all...

We bought a new Toyota recently and loved the experience. Of course most dealers are great when you have money to spend, and I've dealt with many over the years, but these folks, especially Taylor Hill, seem genuinely interested in helping above and beyond the sale. This is my first Toyota and I'm wishing I bought one years ago. Great vehicle and...

Had a great experience at this dealership purchasing my brand new Toyota Sienna, especially with my sales rep Jakob Bader. He's a true gentleman, kind and courteous, patient and thoroughly knowledgeable about all the vehicles Toyota offers. Not pushy either. Wish more salespeople were like him. He definitely needs to be promoted tohead of sales for...

At first we have some misunderstanding, but Aron helped us setting everthing in the truck and offered us a good service at the end. He is willing to help. Overall I am happy with their services.

I had nothing but a great experience here. John was a truthful and fantastic sales pro. When we went over documents and I explained I was visually impaired he read all the forms to my fiancee and I. Great guy and thank you Elvis and Graham in service! Top notch and it really makes me happy when salespeople accomodate but not alienate!
We'd love to hear your story.
Feel free to write us a review on Google.