Find My Toyota
Find a perfect match from our in-stock New and Used Toyota's
Book a Service Appointment
Kanata's best Service hours and award winning Tony Graham service
Sales : 9:00am - 6:00pm
Service & Parts (reduced hours) : 7:00am - 3:00pm
Showroom
Build and Price your dream Toyota now
2021 Tacoma
Price from $41,057.00 *
Finance $270 /Bi-weekly
84 Month Term
5.29% Interest Rate
Lease $237 /Bi-weekly
60 Month Term
5.99% Interest Rate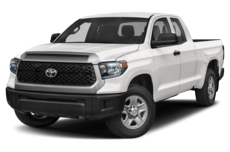 2021 Tundra
Price from $49,717.00 *
Finance $319 /Bi-weekly
84 Month Term
4.49% Interest Rate
Lease $299 /Bi-weekly
60 Month Term
5.29% Interest Rate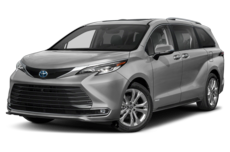 2021 Sienna
Price from $42,697.00 *
Finance $317 /Bi-weekly
72 Month Term
4.99% Interest Rate
Lease $263 /Bi-weekly
60 Month Term
5.99% Interest Rate
Pre-Owned Vehicles
Pre-Owned and Demo vehicles that meet the highest standards
Let Us Do The Heavy Lifting And Clear Up Some Storage Space For You!
Our Climate-Controlled Seasonal Tire Storage Service will:
Free up space in your garage/shed/basement – we'll do the heavy lifting too
Protect the tires from extreme temperatures – climate-controlled
Ensure a hassle-free seasonal tire change appointment – your tires are carefully measured for tread-depth and then tagged and stored for the season.
The seasonal tire swap is not the only item on the checklist to get ready for winter in Ottawa!
Here's a handy winter check-list:
Battery Test: (Free)

A fully charged battery in good condition is a must in Ottawa winters to ensure your vehicle engine does not have starting issues. The chemical reactions required to generate power in a car battery slow down in extremely cold temperatures, and your car requires more current from the battery to start the engine. To avoid a car that won't start on a cold morning, we run a battery load test to see if your battery has enough juice. We also check battery cables and terminals for cracks.

Brake Inspection: (Free)

Our comprehensive brake inspection involves checking the wear and tear of the hoses, brake pads and shoes. The technician will also check the brake callipers, and rotors or drums. Our report will include how much mileage is likely left on the pads, and make recommendations as to when more extensive maintenance may be needed in future.
You need a Brake Inspection if:

Brake pedals feels spongy
Steering wheel is shaking
Car is wobbling or pulsating when you drive at highway speeds
Brakes are grinding, squeaking or squealing

Wiper Blades

Keeping your windshield free of winter precipitation is a tough job—make sure your wiper blades are up to the task. Most blades are only good for six months to a year, so chances are you need new ones. While you're at it, you might want to consider choosing a heavy-duty wiper blade specifically designed for winter conditions. Buy the wiper blades from our parts department and we'll install it for free. A short video by Jonathan Douglas about wiper blades

Filters (Cabin Filter & Air Filter)

Check the engine's air filter by holding it up to a 60-watt light bulb. If light can be seen through much of the filter, it is still clean enough to work effectively. However, if the light is blocked by most of the filter, replace it.  Here JD explains filters

Fluids Check:

Ensure all the fluids in your vehicle are topped up before winter. This includes:

Transmission Fluid, Coolant, Wiper Fluid, Brake Fluid, Power Steering Fluid.

Your regular service maintenance schedule includes these checks.

Oil Change:

It is standard to have an oil change every six months depending on your vehicle maintenance schedule. Before winter, it is best to check-in with your service advisor if your vehicle's oil change is due. You'll find more information and our prices here 

Check your AirConditioning

With warmer temperatures, you've been using the AC to cool your car. By Fall, your A/C's evaporator case, its main component, has been circulating cool air coupled with pollens, allergens and smells. The evaporator case also happens to be a cool, dark, and wet compartment creating an environment for the potential growth of mould and mildew.  Don't breathe in what you don't like – get an AC Refresher Service when you come in for your service appointment.

Lights

Check the operation of all headlights, taillights, emergency flashers, turn signals, brake lights and back-up lights. If you think your headlights are not as bright as they used to be, consider the Headlight Restoration Service. 

Tires

Before you change over to your winter tires, get a check on your thread depth and health of your summer tires. Here's how we determine the health of your tires:
If you have any questions about this checklist, tire storage, tire health or anything else at all, feel free to get in touch with our service advisors at 613-271-8200 or email David on dmyers@tonygraham.com
Looking forward to getting out? Your Toyota is too. That first long, sunny drive will feel incredible after so many days of inactivity. That's true for your Toyota as well. Get your Toyota vehicle detailed and cleaned properly and you'll get that new car look when you get back out there.
YOUR TOYOTA NEEDS SOME TLC
In Canada, vehicles are subjected to a lot of adverse conditions, which makes car detailing more important. Extreme temperature changes. Salt. Dirt. Plus, the normal wear-and-tear of everyday use. Your paint is also under constant stress from the same elements — from the sun, salt, dirt, rocks, and other contaminants. Grease and dirt buildup lead to wearing out of moving parts and excess heat in the engine compartment may cause much bigger problems down the road.
And if your vehicle interior isn't properly cleaned, that dirt buildup breaks down fibers in carpets and seat fabrics and increases the chances of permanent staining.
MADE IN CANADA FOR USE IN CANADA
All of the Toyota Touch products are made right here in Canada, all designed specifically for detailing Toyota vehicles and the extreme conditions we deal with in the Great White North. The formulations are constantly updated to make sure they provide maximum effectiveness on Toyota's specific interior and exterior coverings. Plus, they're completely safe to use, with no phosphates or harsh chemicals.
HAND-WASHING IS BETTER, HANDS DOWN
Touchless automatic car washes are fine for the occasional quick clean, but even the best brushless washes will lead to micro-scratches and paint swirling. Hand-washing maintains the integrity of the paint, plus it lets our certified Toyota Touch detailer access all those hard-to-reach areas a touchless wash just won't find.
RESTORE YOUR TOYOTA'S YOUTHFUL GLOW
Paint restoration and paint sealant help keep your Toyota looking as good as new. Chips in the clear coat lead to premature aging of the paint underneath, while chips that continue through the paint can eventually lead to rust. So, we perform a detailed exterior inspection to find any spots that may need a paint touch-up.
CATCH A BREATH OF FRESH AIR
Why do you need A/C Refresher Service?
The A/C system generates condensation during the normal process of refrigeration. Its main component, the evaporator case, houses the part of the system that cools the air to your desired temperature. It also happens to be a cool, dark, and wet compartment creating an environment for the potential growth of mold and mildew.
Conditions like:
Growth of mold and mildew is exacerbated as temperatures and the humidity rise.

Drivers set the A/C system on Max air or recirculation and tend to leave it there allowing virtually no fresh air to get mixed in.

There are many surfaces where the moisture takes longer to dry and/or may not dry between vehicle use.

The new car smell dissipates after a year or so allowing for other odours to become noticeable.
When you drop off your car, we…
use a heavy-duty detergent coil cleaner which foams up during application. It is injected through the A/C drain tube and the foam absorbs dirt and other residue. It then breaks down into a liquid and drains back out of the drain tube. This draining process takes out the contaminants in one easy operation.

use a conditioner specifically made to clean the air ducts in the system and eliminate odors
Pro Tip: Get your Toyota A/C Refresher Service during your regular service maintenance appointment to avoid a long wait.
Buy 2 Or More Toyota Touch Products And Get 10% The Total Price
Cleaning and caring for the appearance of your ride can improve its looks, increase its resale value and enhance the long-term durability of its finishes. Plus, a top-notch clean is quick and easy, provided you've got the right products and equipment for the job.
We offer a full selection of detailing and cleaning solutions through the Toyota Touch product line—including a range of cleaning products specially formulated for your Toyota, by the same people who designed and built it. Not only are the Toyota Touch products the best fit for cleaning and caring for your Toyota, they're also made to the same high-quality standards as the rest of the vehicle
Further, all Toyota Touch products are non-toxic, safe and made in Canada.
A short video about the Toyota Touch Products offered at all Tony Graham Automotive Group dealerships
Trouble seeing at night? Are your Headlights Hazy?
Get your headlights restored for $99.95
We are proud to use OEM (original equipment manufacturer) parts on all Toyota vehicles to ensure complete satisfaction. The service is available for all makes and models at our Kanata Toyota.
Why should you opt for Headlight Buffing?
Foggy headlamps can decrease the visibility given off by your lights. This is detrimental not only to the driver and how much he/she can see on the roads, but also to other drivers as well. We can easily remove the fog and dirt from your headlamps and ensure maximum performance for your vehicle's lights.
What causes Headlights to turn Yellow and Foggy?
The headlights are external fixtures and that makes them susceptible to any environmental assault. The outside factors are more serious on cars today because the headlights are no longer made of glass. Instead, these fixtures are made of hard plastic that is covered with a clear coat to protect the porous surface. It can be road salt or pollution, but sooner or later the clear coat on the headlights is going to start fading away. The winter time in particular can be rough because of the road salts and mucky water. In the summer, the sun wears down the clarity of the headlights. Even if there is UV protection it is good for only so long. That clear coat also can be affected by the type of cleaning agents used. All of this results in the plastic eventually becoming oxidized and a foggy appearance is the consequence. This adds up to a situation where headlights can get worse for wear and need to have some work done on them.
Book an Appointment Today and get your vehicle winter ready!
'Tis the season of snowbanks & hidden potholes. Protect your Tires and Rims with a Wheel Alignment for $129.95.
Winter wheel alignment is just as important as winter tires. Improperly aligned wheels can cause damage to your vehicle and it will also harm your car's handling and fuel efficiency. Our Factory Trained and Toyota Certified Technicians will be able to take precise measurements in order to correctly align your vehicle for those long drives
Wheel Alignment: $129.95 Book Your Appointment today
Why do I Need a Wheel Alignment?
Driving on properly aligned tires can help improve the safety of your vehicle, help increase the gas mileage you're able to achieve, and often makes for a smoother ride. Getting regular tire alignments can also save you money in the long run by ensuring that your tires last longer, so you don't have to replace them as often.
What Happens When you Need a Tire Alignment?
Driving on tires that are out of alignment can cause uneven tread wear and make the tire tread disappear faster. Having uneven tread or low tread is the number one reason for tire replacement in . Failing to have the wheels on your vehicle regularly aligned will cause you to have to replace the tires more quickly.
How Can Tires Come Out of Alignment?
If you replace the tires on your vehicle the alignment can be thrown off. This is why most tire shops offer alignment with a new tire purchase. But your car can also be thrown out of alignment by simply hitting a deep pothole, running over a curb, or hitting another road hazard.
When Should You Get a Alignment Check?
Your vehicle needs the alignment checked after you put new tires on or any time unusual tire wear patterns appear. You might also want to get the alignment checked after you hit something very hard (like a curb or pothole in ) or get into an auto accident, even just a fender bender.
Lifetime Guarantee Battery Failure Replacement – Average Savings of $160
When you start your vehicle, your 12-volt vehicle battery sends power to the engine starter and triggers it to start. Depending on your driving habits and weather conditions the life of your battery may vary.
Your battery will degrade and lose some usable capacity over time to a point that your vehicle may not start. Regular inspection and servicing are important to maintain the life of your battery, and to avoid battery failure.
Battery Care Tips
When should you service your car battery?
Sluggish start: If your vehicle starts slowly or there is a slight pause/hesitation when starting the engine.
Prolonged inactivity: A battery will slowly lose its charge simply from sitting unused for an extended period of time, especially in hot climates.
Headlights or interior lights left on: This will slowly drain your battery.
After a jump-start: A failed start could indicate a battery condition that needs to be checked out.
Battery Lingo
Cold Cranking Amps (CCA) the intermediate power your battery delivers to crank your engine.
Reserve Capacity (RC) the steady power your battery provides the electrical system when the alternator is not operating.
General Information
Heat, cold, and inactivity are a battery's main adversaries. While increasing cold will gradually reduce the battery's ability to generate power to start your vehicle, heat accelerates corrosion and other damage to internal battery components. That damage will ultimately reduce the life of the battery.
Taking many short trips, which includes constantly shutting down and restarting your engine, may drain your battery of power.
Keeping your battery terminals clean and free of corrosion will help provide maximum starting power to your vehicle.
Genuine Toyota batteries have more than quality and value. Coupled with the the Kanata Toyota Lifetime Battery Guarantee a car battery failure will never stop you from going where you need to be.
Below is a short video about Toyota Premium Batteries
Lifetime Guarantee Brake Pads Failure Replacement – Average Savings of $115
– $9.95 with Purchase of Front or Rear Brakes and $18.95 with Purchase of Both Front and Rear Brakes.
When you press the brake pedal, the friction material on the brake pad is pushed against the discs to create resistance in the rotation of the discs, forcing the wheels and tires to slow or stop the vehicle.
Every time the brakes are used, a small portion of material or "lining" is worn off. Eventually, the thickness of the material will begin to wear down, requiring replacement.
Depending on driving habits, operating conditions, vehicle usage and proper maintenance, the wear of your brake pads will vary.Regular inspection & servicing are important  to maintain the wear of your brake pads.
Toyota Genuine Brake Pads are specifically designed for the stable braking in all Canadian season: fall, winter and spring
What do Brake Pads do?
When you apply pressure to the brake pedal, the caliper clamps the brake pads against each side of the brake rotor, creating friction and slowing your vehicle down.
Brake pads must create the proper amount of friction to deliver smooth stopping performance with a minimum of noise while operating under the harshest conditions.
Why service them?
Brake pads are a critical part of your braking system.
Pads are designed to wear with use and the rate of wear depends on usage and loads.
Constant exposure to the elements may result in rust build-up, which can cause brake dragging, pulling, pulsating and/or abnormal noise.
Regular lubrication and cleaning of braking system components helps ensure proper function and reduce premature wear.
When to service?
Brake service should be performed according to the manufacturer's required maintenance schedule. This will help reduce premature wear and abnormal brake noise during brake application.
Take an Inside Look into Brake Pads:
After we service the mechanical parts of your car on the underside, we'll give it an exterior makeover for free!
Touchless Complimentary Car Wash is now provided after each service at Kanata Toyota.
Book Your Service Appointment Today
It's time for those long drives and we want to keep you safe.
We now offer Free Brake Inspection by our professional, factory-trained staff at Kanata Toyota. For no
charge and zero obligation, we provide you with a complete report of the inspection.
A comprehensive brake inspection involves checking the wear and tear of the hoses, brake pads and shoes. The technician will also check the brake calipers, and rotors or drums. Our report will include how much mileage is likely left on the pads, and make recommendations as to when more extensive maintenance may be needed in future.
Watch this short video for more:
About Us
Contact Us

Sales

Service

Parts

Text Us
Contact Us

Sales

Service

Parts
Hours of Operation
Sales
Service & Parts (reduced hours)
Sales
Sales
Monday - Thursday

9:00am - 8:00pm

Friday

9:00am - 6:00pm

Saturday

9:00am - 4:00pm

Sunday

Closed
Service & Parts (reduced hours)
Service & Parts (reduced hours)
Monday - Friday

7:00am - 3:00pm

Saturday - Sunday

Closed
45.2948128
-75.9336679
https://www.kanatatoyota.com/wp-content/themes/kanatatoyota/library/images/location-marker.png